Please follow and like us:
Do you enjoy massages and relaxation? Of course, you do. Spa Week is approaching! From April 17th – 23rd, hundreds of spas will give consumers the opportunity to explore wellness in an extraordinary and affordable way during Spa Week's Spring 2017 Event.
From holistic salt therapy centers to detoxify the respiratory system, to standing in a -160 degree Cryotherapy Chamber to reduce cellulite and improve circulation, these signature services – normally valued at anywhere from $100 to $500 – will be available for just $50 each. Sit back and get ready to enjoy this roller coaster ride of healthy lifestyle choices and rejuvenate with our top recommendations for Spa Week's Spring 2017 event.
Get Salty
Looking for a natural treatment that is designed to help you purify your skin, clear your lungs and overall help you de-stress? Take a trip to visit the Hygea Wellness Co & Salt Room in Camp Hill, Pennsylvania for a Salt Therapy treatment (Spa Week $50, normally $100). There, you will bask in a quiet Salt Therapy room made of seven tons of Dead Sea salt and breathe in its surrounding salty and misty vapors. As you meditate and unwind from the outside world, the ions will draw out the pollution, infections and toxins in your body. Not only will you reap the physical benefits of improved breathing and clearer skin, you will leave feeling completely relaxed and refreshed – like a breath of fresh air.
Freezer Friendly
Does the thought of a treatment where you freeze various parts of your body leave you with chills? Well, when you stop by the Carrollton Square Spa in Texas for a 50 Minute Cryotherapy Massage (Spa Week $50, normally $100), you'll be joining the ranks of World Champion LeBron James and actress Demi Moore in using alternative methods to improve your health and minimize your pain. Carrollton's targeted arctic treatment uses cryosticks during the massage to remove tension, promote rapid healing, and reduce the inflammation of muscles and joints. You can also visit the RonnaSkin Day Spa in Westminster, Colorado for a 60 Minute Results-Oriented MicroNeedling Treatment with Cryotherapy (Spa Week $50, normally $107). This facial concentrates on rejuvenating and revolutionizing your skin with small icy blasts that will increase collagen production and erase wrinkles.

Escape from the Man Cave
Don't worry guys, Spa Week isn't just for the ladies. If you're facing a hairy dilemma, we've created the perfect treatment for you. The Bearded Boss Men's Facial (Spa Week $50, normally $75) – at NYC's very own KUR Skin Lab. There, your beard will be attended to with a series of soothing massages while the hair is thoroughly cleansed and the skin is exfoliated and moisturized. Your beard can also get the royal treatment that it needs in Indianapolis, Indiana with Pure Image's Burly Beard Facial (Spa Week $50, normally $75). From its invigorating facial cleanse to a soothing massage, these alluring treatments are designed to build confidence and keep the beard soft and groomed – perfect for a night out on the town.
Entering the Gemisphere
What do celebrities like Katy Perry, Adele, and Robert Downey Jr. have in common? They are all harnessing the special healing properties from crystals to ward off negative energy and promote healing and relaxation. To experience this modern day treatment, head down to The Spa at CopperWynd in Scottsdale, Arizona for an Amethyst massage (Spa Week $50, normally $120). This immersive body massage utilizes the ability of the gemstone as an infused oil to block and reduce pain. You will leave feeling physically and spiritually renewed.
Joining Spa Week for the Spring 2017 event, sponsors include skincare sponsor, Peter Thomas Roth, beauty device sponsor Clarisonic and travel sponsor, Grand Fiesta Americana- Coral Beach, Cancun. The event is co-sponsored by CEW (Cosmetic Executive Women) and a portion of the proceeds from the Spring and Fall Events are donated to CancerandCareers.org.
Visitors to www.spaweek.com also have the opportunity to spread the "Gift of Wellness" by conveniently purchasing the Spa & Wellness Gift Card by Spa Week. Accepted at over 9,000 spa and wellness locations across North America, the Spa & Wellness Gift Card may be used during Spa Week or any time of the year without expiration. Recipients will have the freedom to choose from thousands of locations and services, all while knowing that you have their long-term health, balance and happiness in mind. Spa Week was created and founded by Cheryl Reid, who hails from successful careers within the luxury spa industry and publishing spheres.
I will be getting my massage this upcoming Monday. More details coming soon!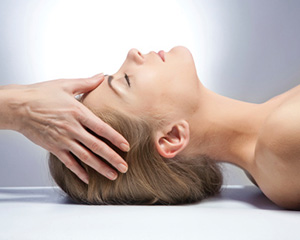 Please follow and like us: